Turkish Citizenship By Real Estate Investment
Officially, Legally, For The Whole Family
Turkey remains one of the most loyal states on the European continent, where is absolutely legal and in a short term it is possible to obtain citizenship by investment.
That means all the privileges of a citizenship — the right to work and conduct business, study at schools and universities, medical care, and free movement around the world
The passport of a Turkish citizen gives you access to travel to the US, Europe and the UK, visa-free access to 111 countries, including Japan, Hong Kong and Singapore.
Leto Invest helps to obtain Turkish citizenship — quickly, cost-effectively, officially. We provide full legal support of the procedure at all stages — from the selection of real estate to obtaining a passport.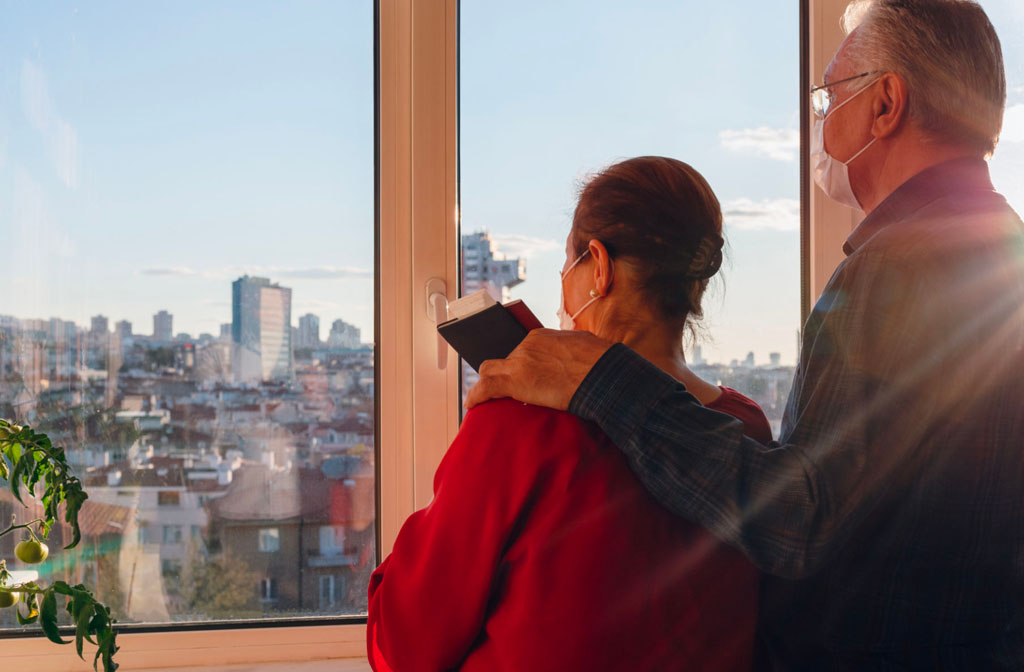 What Are The Benefits Of A Turkish Passport?
This is the citizenship of a country with a mild Mediterranean climate, beautiful nature and a high standard of living.
We choose Alanya because it has 360 days of sunshine a year, warm winters, a gentle friendly Mediterranean Sea, majestic mountains, an ecologically clean region, flowering streets, European-level medicine, premium housing, a large Russian-speaking community, fresh and tasty vegetables and fruits . And not only! It's good to live here, you can enjoy life here!
The right to conduct and open a business both in Turkey and around the world.
Turkey is a country with great opportunities and potential, and a very prime location. This is a transcontinental Eurasian country, which is a stable economic, financial and political center between Europe, Western Asia and the Middle East.
Visa-free access to 111 countries of the world.
The Turkish passport allows you to travel without a visa to 111 countries around the world, including Japan, Hong Kong and Singapore.
Moving to the USA upon a business visa.
There is an agreement between Turkey and the United States that allows Turkish citizens to obtain an simplified E-2 investor visa to the United States for a five-year renewable period. With this visa in the United States, you can live and do business without restrictions on the opening threshold.
Turkish legislation allows a dual citizenship, you do not need to renounce the previous one.
There are no residency requirements.
For investors, there is no need to reside in the territory of the Republic of Turkey — neither before nor after obtaining citizenship. The transaction of purchase and sale of real estate, if desired, can be executed remotely. Trust it to Leto Invest!
Citizenship for the whole family on one applicant.
You can issue a passport to the applicant, his/her spouse, as well as all minor children. This is your contribution to the future of children and grandchildren. Citizenship is granted for life!
How Does The Turkish Citizenship By Investment Program Work?
The state program for the issuance of «golden passports» was launched in 2017 to attract foreign direct investment and stimulate the growth of the country's economy.
For a significant contribution, the investor and his family members are granted citizenship of the republic. The passport is issued for life, and residence in the republic is not required
The program allows you to choose from a number of different types of economic contributions. You can invest in real estate, government bonds or stocks, investment funds. You can also become a participant in the main capital of a Turkish company, open a business and organize at least 50 jobs for citizens of the Republic of Turkey. Or open a deposit in a Turkish bank.
Turkey's program offers five investment options:
от 400 000 $. — Purchase of real estate — from $ 400,000.
от 500 000 $. — Business investments — from $ 500,000.
от 500 000 $. — Bank deposit — from $500,000.
от 500 000 $. — Purchase of government bonds — from $500,000.
от 500 000 $. — Purchase of investment fund units — from $500,000.
The minimum investment amount is $500,000, but when buying a property, the threshold is reduced to $400,000.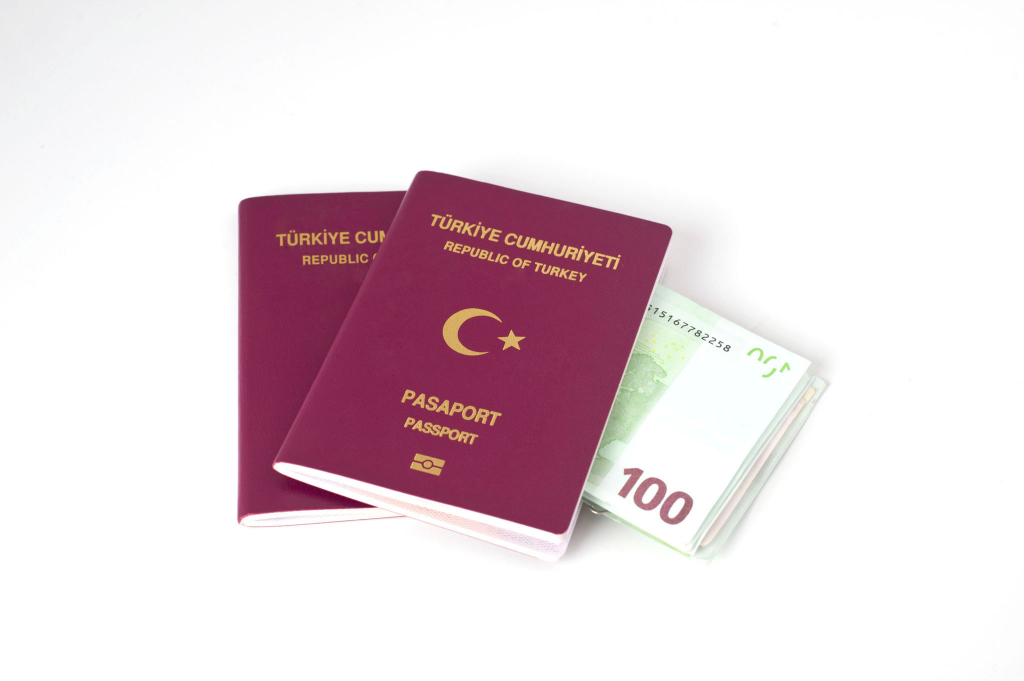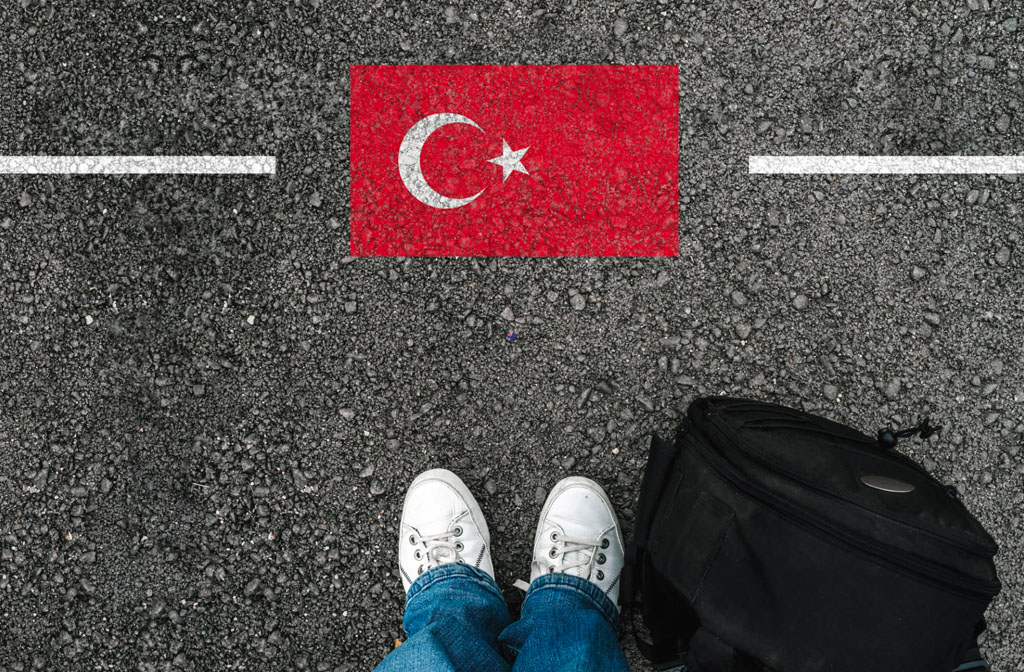 Why Buying Property In Turkey Is The Best Option?
95% of foreign investors choose to buy property as an investment in order to obtain a Turkish passport. And it's not just about the size of the input threshold.
Investing in real estate in Turkey is profitable.
15-30% per year of growth in value gives Turkish real estate on the Mediterranean coast steadily over the past 5 years. And it's in US dollars.
Guaranteed profitability is the main advantage of real estate in Turkey. Apartments can be rented out, and 3 years after obtaining citizenship, it is profitable to resell. The Turkish passport will remain.
Purchase of different types of real estate — to participate in the program, you can purchase housing, commercial facilities, a piece of land.
Several objects — you can purchase both one object, the cadastral value of which will exceed $400,000, or several real estate objects with a total value of at least $400,000.
Important! To qualify for the program, property must be purchased from a Turkish citizen or developer, the purchase of property by a foreigner from a foreigner will not qualify for Turkish citizenship.
 Leto Invest will help you find the property for obtaining Turkish citizenship in Alanya, suitable for all criteria.
As a developer company in Alanya, we will offer you our own properties on exclusive conditions, which will allow you to save money and time.
How Is The Process Of Obtaining Turkish Citizenship Going?
In Leto Invest, the whole process takes place under the guidance of qualified lawyers. We will guide you through the entire process of obtaining citizenship, from the selection of real estate and legal due diligence of the selected properties, to the preparation and correct filing of the application for citizenship and obtaining a passport.
Step 1 Specialist of Leto Invest provides a consultation, where we will analyze your situation.
Step 2 Selection of real estate – we will offer you several options, conduct offline and online showings, if you are not in Alanya, we will organize an introductory tour.
Step 3 Preparation of documents — our specialist will make for you a detailed list of documents required to apply for citizenship. Each document will be checked by our legal team.
Step 4 Real estate purchase and sale transaction. We will also prepare all the documentation and carry out a real estate purchase and sale transaction on a turnkey basis. If you purchase real estate in the construction process, then we will take control of fulfilling the developer's obligations.
Step 5 Obtaining a residence permit. We will help to obtain a residence permit in Turkey — this is a mandatory part before applying for citizenship. Also, if you wish, we will take over the management of your new property if you want to rent it out. Or we will help with the arrangement — the purchase of furniture, repairs, relocation — we have it free of charge as part of the after-sale service.
Step 6 Apply for citizenship. Generally, 1.5-2 months pass from the moment of the first contact with our specialists to this step. Remind that it is not necessary to stay in Turkey all this time.
Step 7 Obtaining a Turkish Passport
Let's Discuss The Details
Schedule a meeting with a Leto Invest specialist at our office in Alanya or online. We will analyze your situation and offer an individual solution based on your goals.